2018 Contest Winners and Runners-Up

The winner and honourable mentions of the 13th Turn Towards Excellence! Contest were revealed on November 21, 2018, at this year's management convention, organized by the Centre de référence en agriculture et agroalimentaire du Québec (CRAAQ).
Mr. Philippe Lemieux, from the Ferme P.M. Lemieux (Cap-Saint-Ignace, Chaudière-Appalaches) took the honours this year, receiving a $5000 award.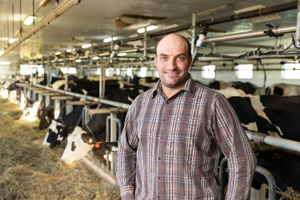 Philippe took over the family farm after having acquired solid experience on other farming operations. Since then, the farm's progress has been impressive. Crop cover went from 165 to 760 acres. The dairy production almost doubled… as did the business earnings. "I am proud of how far we've come. One day, we see our farm being passed onto our children. That is the vision behind all our work," he admitted.
Mr. Bryan Denis, from the Ferme Denijos (Saint-Cyprien, Bas-Saint-Laurent) and Mr. Marc-Olivier Harvey from the Pépinière Casse-Noisette (Sainte-Ursule, Mauricie) each received a $2500 award.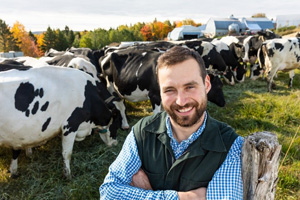 From a young age, Bryan knew that he would one day take over the Ferme Denijos, a pioneer in organic milk production in Québec and that he would strive to ensure its longevity. Since he has held the reins, the operation has picked up pace. His investments have seen production increase and revenues double. "What I'm proudest of is having maintained harmony and balance. I'm the 5th generation on the operation," he stated.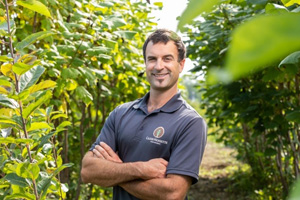 The Pépinière Casse-Noisette was born from Marc-Olivier's passion. His slogan High quality trees for a greener world! illustrates his business vision. Having started with just a few shrub and tree varieties, his company now offers over 400 items, which he exports across borders . "It's gratifying for us to receive such orders. I'm living out my passion every day," he admitted.
Mr. Guillaume Pelland, from the company Paysage gourmand (Rawdon, Lanaudière), won a $1500 award granted in this new category.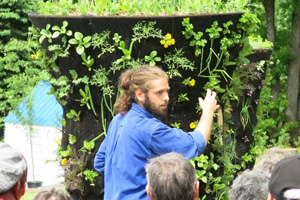 Mr. Pelland is a pioneer in the permaculture sector. As the founder of edible landscapes, he has designed an impressive pallet of 450 perennial plants selected for their visual and culinary appeal and adapted to Québec's climate.
Mr. Fater Youssef, from the orchard Croque-Pomme (Thurso, Outaouais) took the $1500 prize, awarded by the Fonds d'investissement pour la relève agricole (FIRA).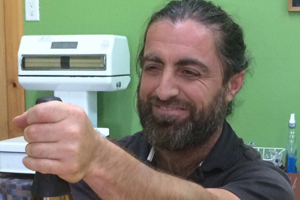 Mr. Youssef has contributed in turning his orchard into an agritourism operation in the Outaouais region, with its 20,000 visitors a year, and boasting the first traditional cider house in the region. Innovative and creative, he is constantly diversifying his offer of fresh locally-grown products.
Congratulations to all the winners!