The grand prize winner and other awardees of the 14th Tournez-vous vers l'excellence! contest were unveiled on November 27, 2019 during Colloque Gestion, organized by the Quebec Reference Centre for Agriculture and Agri-Food (CRAAQ).
François Biron, from Chapeau Melon farm (Ange-Gardien, Outaouais), was this year's winner. He received a $5,000 grant.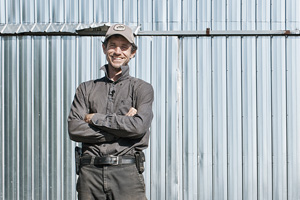 "I'm lucky to be a farmer, to have chosen a profession enabling me to push my limits and to take care of the planet. Starting a business is the biggest challenge I've faced in my life! Now I want to give back to those around me, share my passion, and promote agriculture and environmental conservation."
- François Biron
Maxime Bégin, from Fermes Bégin (Sainte-Germaine-Boulé, Abitibi-Témiscamingue), and Caroline Bélanger, from Belle Roche farm (Brownsburg-Chatham, Laurentides), each received a $2,500 grant.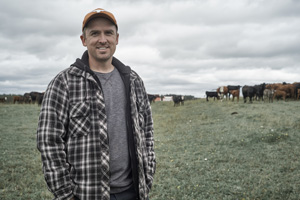 "Our vision is to inspire and energize the agricultural community, while helping feed the local population. What I'm most proud of is that the business we founded enabled us to create wealth and purchase the family farm. It's a dream come true!"
- Maxime Bégin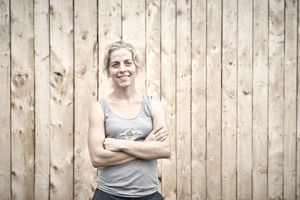 "When I started, I was only 23 years old. I didn't have any money. But I was really driven. I'm very proud to have built this business from scratch. A farm is the project of a lifetime. I couldn't have dreamed of a better way to raise my family!"
- Caroline Bélanger
The recipient of the sustainable development grant
Mélissa Daigle, from Ferme Kobec (Saint-Bernard-de-Michaudville, Montérégie), won the $1,500 grant awarded to the business that stands out due to its sustainable development practices.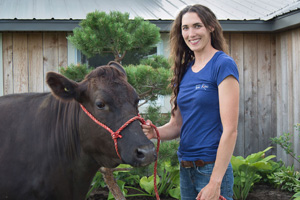 "Beyond our business success, we're aware of current environmental issues and we're always on the lookout for new innovations enabling us to move forward with production methods that contribute to sustainable development. As parents of three children, our everyday actions are based on their future."
-Mélissa Daigle
The recipient of the FIRA 2019 grant
Patrick Leblanc, from Fermes Leblanc (Saint-Hugues, Montérégie), won the $1,500 grant from the Fonds d'investissement pour la relève Agricole (investment fund for the future of agriculture, or FIRA).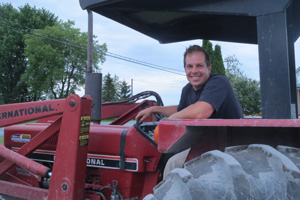 "I had the good fortune to be supported by a mentor and an entourage that enabled me to develop a wide range of knowledge and know-how. For my part, I try to play the role of mentor with students who want to start their own business. My contact with them is inspiring. It helps me to see a different reality and to be more creative."
- M. Patrick Leblanc
Congratulations to all the winners!
Press releases
The press releases are only available in french.