The grand prize and other award winners of the 15th Tournez-vous vers l'excellence! contest were revealed on November 24, 2020, at the Colloque Gestion, organized by the Centre de référence en agriculture et agroalimentaire du Québec (CRAAQ).
Mr. Sébastien Grandmont, of Le Petit Mas farm (Martinville, Estrie) took the honours this year. He was awarded a $5,000 grant.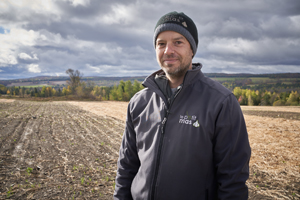 "My wife and I had a common life project: to run our own business and settle on our land. Today, we are Québec's leader in garlic production. We process over 20 tons of garlic flowers every year. We have a unique transformation process, and our garlic flowers are sold in over 500 points of sale and exported to the United States and Europe. Most importantly, all these years later, we are still a united couple and happy parents!"
– Mr. Sébastien Grandmont

(in French)
Mrs. Annie Marcoux, of Bleuetière Marland (Sainte-Marie, Chaudière-Appalaches), and
Mr. Guillaume Pelland, of Paysage gourmand (Rawdon, Lanaudière) were each awarded a $2,500 grant.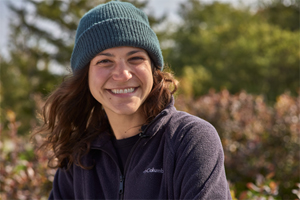 "I wanted to offer visitors a comprehensive experience during their visit to the farm. Now, in addition to picking their own produce and selling fresh products, we offer a large reception booth, a dairy bar with seasonal flavours, a new green space with a mini-farm, a pizza counter with a Neapolitan wood oven, and a menu inspired by the farm's harvest. The customer response is remarkable. With the reorientation that is now underway, Bleuetière Marland has carved out a prominent place for itself as an agri-tourism business."
– Mrs. Annie Marcoux

(in French)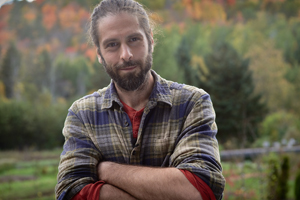 "As a pioneer in edible landscaping, I had to develop everything, from the customer approach to the plant offering. From the onset, Paysage gourmand was committed to a new niche: edible landscaping, or agriculture around homes. Today, we offer over 450 edible perennials of all flavours. We are a leader in this sector!"
– Mr. Guillaume Pelland

(in French)
Sustainable Development Grant Recipient
Mr. James Thompson, of Notre Petite Ferme (Lochaber–Partie-Ouest, Outaouais) was awarded a $1,500 grant for the business that distinguishes itself through its sustainable development practices.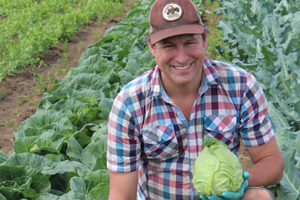 "Nurturing vibrant communities, contributing to a healthy planet and healthy eating for everyone is at the heart of our mission. We are also involved in our community. We believe there is no competition. We only view each other as partners. We can all help each other to develop complementary strategies. We believe in the strength of being united and working together to stimulate local farming."
–Mr. James Thompson
Press Release – James Thompson (in French)
Mr. René Bougie, of Miellerie King (Kingsey Falls, Centre-du-Québec) was awarded a $1,500 grant from the Fonds d'investissement pour la relève Agricole (FIRA).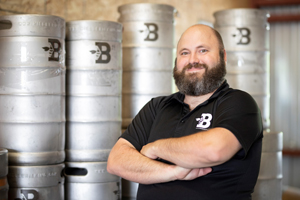 "I am driven by the desire to surpass myself, to reinvent myself and to explore places still unknown in the world of honey. We are limited only by our imagination. We sought out the support we needed, for both our marketing and development of alcoholic products and for perfecting our methods and processes. It is this combination of training and sharing that allowed me to optimize the management of the business and to make informed decisions."
– Mr. René Bougie
Press Release – René Bougie (in French)