Contest 2016 Tournez-vous vers l'excellence!

The winner and runner-ups of the 11th Tournez-vous vers l'excellence! Contest were announced on November 23, 2016, during the management seminar held by the Centre de référence en agriculture et agroalimentaire du Québec (CRAAQ).
Marie-Chantal Houde, of Bergerie et Fromagerie Nouvelle France (Racine, Estrie), won the grand prize this year. She received a $5,000 bursary.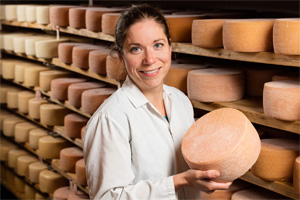 With her training and expertise, Marie-Chantal has made a notable contribution to the growth of her cheese-making operation. This young manager is constantly innovating, creating new products while maintaining the excellent quality of her cheeses. Marie-Chantal wants her business to become the Canadian reference for fine ewe's milk cheese production, contributing to her region's renown and that of Québec.
Éléonore Macle, of Intermiel (Mirabel, Laurentides) and Steve Michel, of Les Ruchers de la Mère Michel (Saint‑Christophe‑d'Arthabaska, Centre du Québec) each received a $2,500 bursary.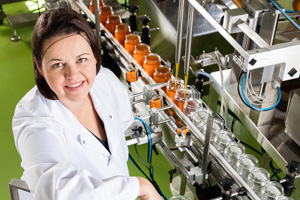 Since her arrival at the family business, Éléonore's know-how has been evident and her skills in management and marketing have become invaluable assets. She has collaborated in creating several different product lines, derived from raw farm materials. This young manager also contributes in making her company known throughout North America and abroad for the quality and diversity of its products and for its educational component.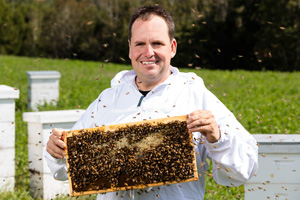 Steve presides over the family business that specializes in the pollination of small fruit crops. Over the years, this manager has ensured his farm's sustainability by offering a pollination service in various regions of Québec. The future looks promising for this young visionary whose business is constantly expanding and posed to become one of the leading pollinators in Québec.
Jean-François Dion, of Aux fruits de la colline (Sainte-Marie-de-Beauce, Chaudière-Appalaches) received a $1,500 bursary from the Fonds d'investissement pour la relève agricole (FIRA).
Congratulations to all the winners!